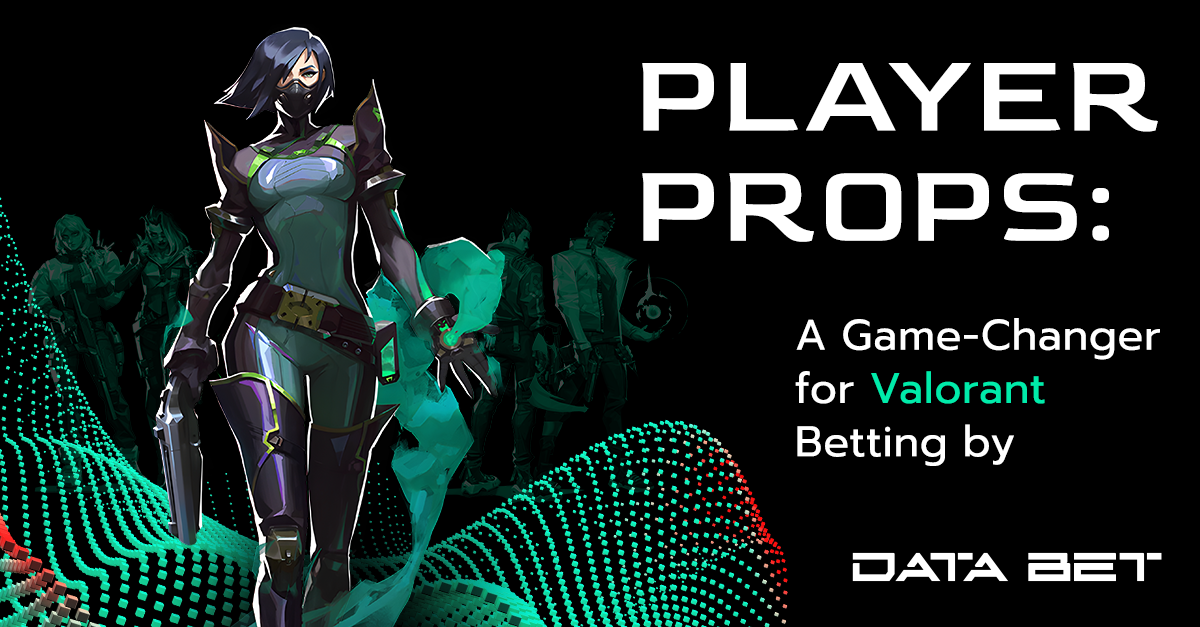 DATA.BET Introduces Innovative "Player Props" Feature to Transform Valorant Esports Betting
The recent company launch provides valuable benefits to partners and Valorant enthusiasts
12.09.2023 – DATA.BET, a visionary leader in the esports data industry, proudly presents the latest advancement in esports betting – the "Player Props" feature for the Valorant video game.  Following its successful debut in the world of CS:GO earlier this year, Player Props are set to redefine the esports betting experience. DATA.BET's esteemed partners with a presence in Valorant already offer their users this game-changing feature.
Player Props are an exclusive offering developed in-house by DATA.BET. Originally introduced in February within the CS:GO, this distinctive feature is now accessible to Valorant enthusiasts. Player Props allow users to move beyond traditional team-based bets and engage in personalized esports betting. Using this tool, individuals can place bets on specific actions of each team member. For instance, users can predict the Total Kills and Total Deaths of their favorite players by the end of each map.
Player Props introduction brings significant advantages to both players and operators in the esports betting sphere. This launch empowers players to craft a unique and tailored betting experience, making it highly personalized. Betting on the actions of favorite players, allows the company to create an individualized approach.
Operators have the opportunity to diversify their offerings by providing an expanded range of markets and bets, thereby elevating the overall betting experience for their players. This feature empowers companies to hold more personalized and engaging marketing campaigns and distinguish the companies as industry leaders, delivering exclusive content that cultivates brand loyalty and trust. Furthermore, Player Props integration presents a distinctive opportunity for operators to augment their company's turnover.
Alex Kozachenko, CPO at DATA.BET, commented: "The introduction of Player Props in Valorant demonstrates our commitment to innovation and personalized engagement in the esports betting sector. We believe that this feature not only enriches the user experience but also presents a significant opportunity for operators to stand out and thrive in this competitive landscape."